---
Quarantine has brought on many new mini-projects to fill my time. My partner's birthday was last month, and she received a Cricut Maker. It's basically a printer/cutter of sorts, you can design things that can be cut with a great amount of detail. We've been using it to make cards, cutouts for scrapbooks, and vinyl decals.
I started by making some stickers for our local scooter group, so we can represent. Also made some Instagram handle stickers for a couple people (also myself). Since I had the day off today, I decided to come up with some graphics for the grom.
I was never a fan of the Honda wing logo placement from the factory. At first I was thinking of just re-making that logo with the same size to relocate it. Then looking at the OG shrouds more, I realized how the shroud is pretty much shaped like the Honda wing. So I settled on making a large panel-sized Honda wing. As an added touch, I also re-printed "Honda" to be "Honda grom" in a script font that I use for this website.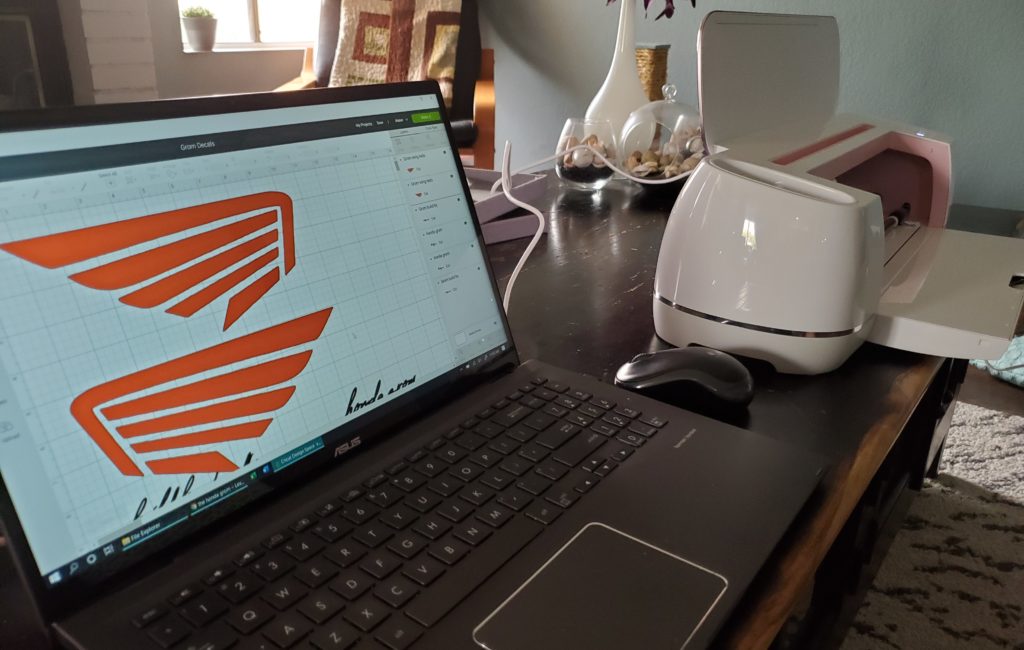 After some googling and some measuring of the shroud, I had my design. The first cut was a little too big, the bottom was wider than the shroud. Additionally, the logo I had found was not perfect, because this Cricut is so precise, any blurriness in the image will result in uneven lines. I "fixed" the logo (MS Paint for the win) and re-printed it a little smaller.
With that it was time to peel off the old and press on the new. I took my time to avoid air bubbles and make sure both sides were spaced on the shroud the same. I messed up a little on the right side, but managed to carefully peel back and re-press. It came out so clean!
As a final touch, I added a "a build by Lexdfox" to present my work slightly. I'm not sure if I can truly call it a "build" because the engine is basically stock, minus a cam, but I figured why not, I put a lot of time, money, and energy into this bike and I'm proud of the results.
---