This first week has been spent looking up and ordering parts, so nothing to put on the bike just yet. I wanted to do something though, and thanks to our cricut maker and bins full of vinyl I thought I'd start with the decals.
The stock 135 decals are actually pretty cool, but I don't like the red on black look, plus the grom has a red scheme, so I immediately stripped the stock stickers off. I searched across google images to find some Benelli logos that I could convert. I instantly started converting the leaved lion logo, I thought I would cut out a large 12in. x 12in. logo and place on the shrouds. However, the images I found weren't too detailed and was too much work to clean it up. Instead, I cropped out the lion and stars (they were much easier to clean up).
I've gotten into the habit of using a script-type font for things, so I found one that looked good with the word "Benelli." In addition, I wanted to keep some of the Italian flair. I looked at all the versions of the Benelli logo and saw one for Benelli Biciclette and like the idea of something similar, like Benelli Motociclette. Benelli Motociclette was a long script and would be big enough, so I made up a shorter version: Moto Benelli.
Because the bike is black, I wanted a bright color to make it pop. I have lots of colored vinyl to choose from and settled on a light purple, with looked great. Unfortunately I only had one sheet of lavender, so actually went with my number two choice of mint green. I think I'm still going to add some lavender in some of the parts I order if possible.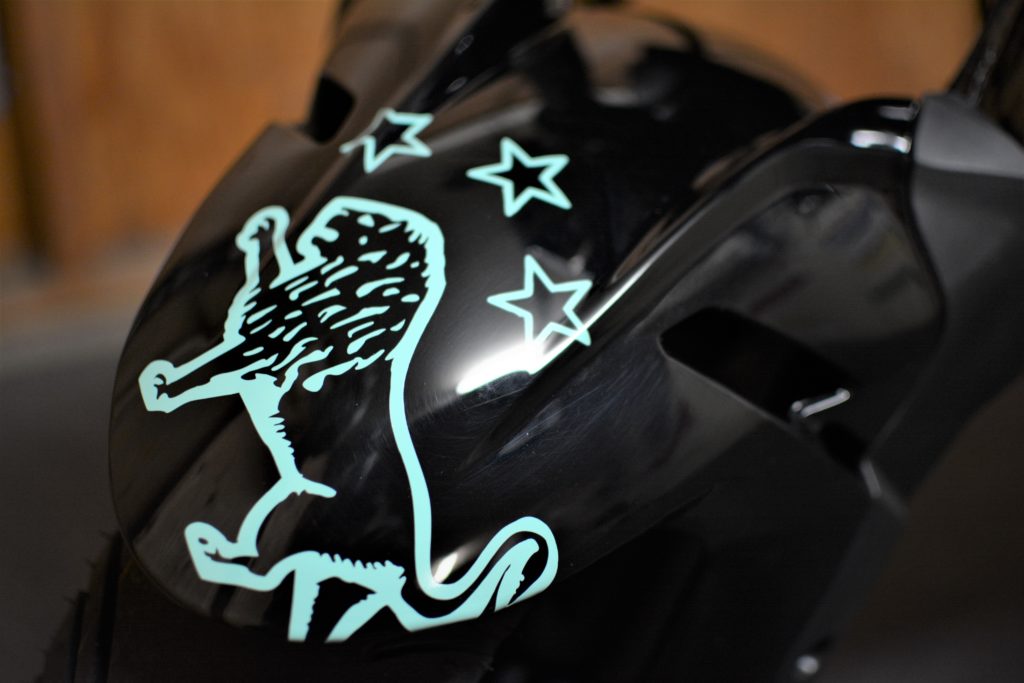 Everything came out really well! There is comfort in the large script font in that each side is not going to be perfectly aligned. I tried to keep it as even as I could but it wasn't really possible. I don't mind though because it makes each side a different experience, and even moreso with the rims.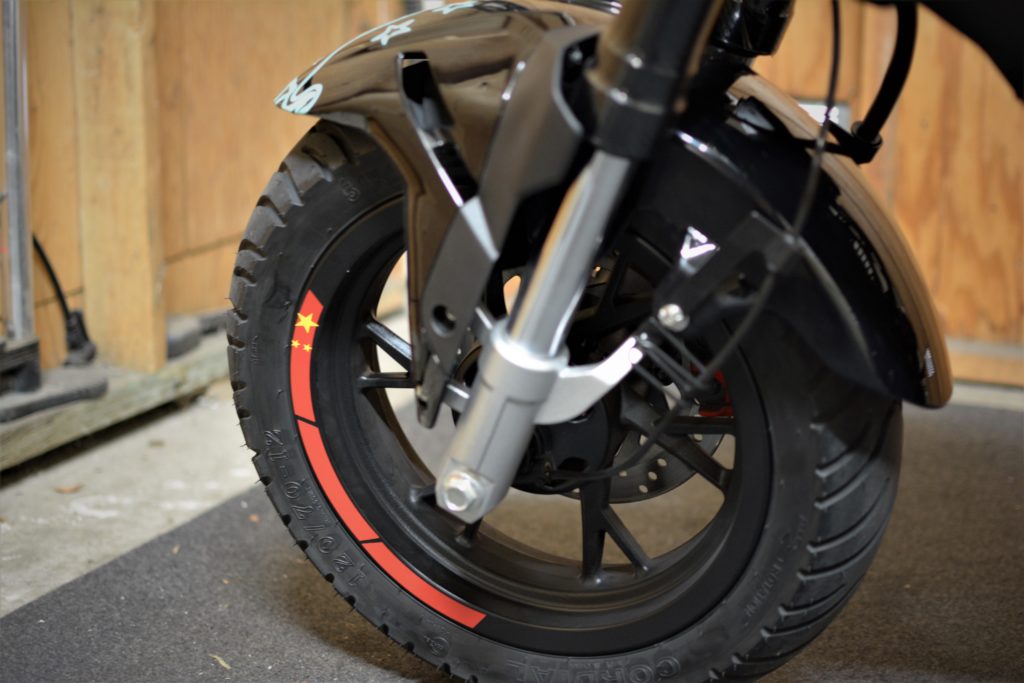 I wanted to add an Italian-Chinese flair touch to it, as a nod to the styling and the manufacturing. So on the right I have Italian flag rim tape, and on the left Chinese flag rim tape!
It's a bit simple, I might add a small "135" logo somewhere, but I think that's all I want to have. Keep it simple, keep it classy.