---
Covid has been allowing me time to think about all the maintenance and modifications I should be doing to my bikes. The drz in general gets a back seat to everything else. Mostly because I spent a great deal of time, energy, and money swapping out the engine with a 400E motor after the old one started knocking something horrible. Also because it's been reliable and pretty bullet proof… after the engine swap obviously.
One thing this bike has desperately needed is an overhaul on brakes. All of the lines are original, and I assume the previous owner(s) never touched the master cylinders at all. The lines and subsequently the reaction to tapping the brakes have been spongy. I've had upgraded stainless steel lines on my grom for years and they feel so much better than stock.
I went with the same types of lines I did with my grom: core motor. Firstly because they work great and I've had zero issues, and secondly because they are customizable! You can pick different colors for the line, the banjos, and connections. Guess what color I chose?
It has to be pink, right? If there was a pink option for all elements of the line, I'd have done it. Sadly only the line itself can be pink, so the rest is blue to match the accents in the graphics. Classy.
But it wasn't all presentation of pinkification. I also ordered a master cylinder rebuild kit, with fresh springs and rubber. The new pieces made the lever movement much smoother. There was quite a bit of dirt and gunk that made it's way in there.
While I haven't yet rolled the bike out and taken it for a ride, I can feel how responsive it is already. Before I can take it out, I also have a chain and some sprockets to replace. Another maintenance item on the dizzer's to do list.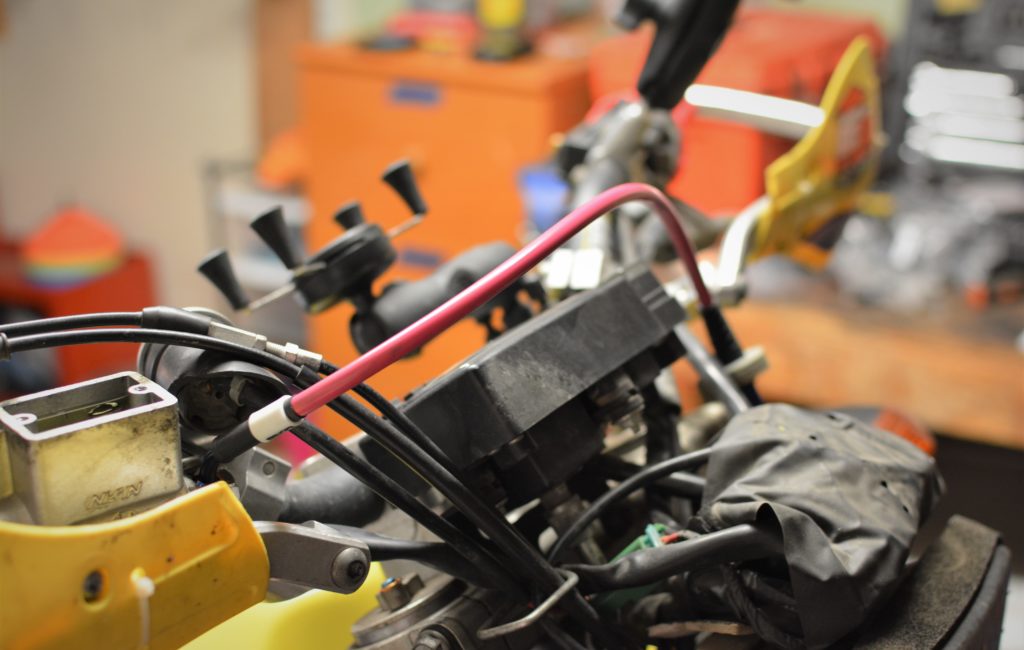 ---