---
The pinkening continues!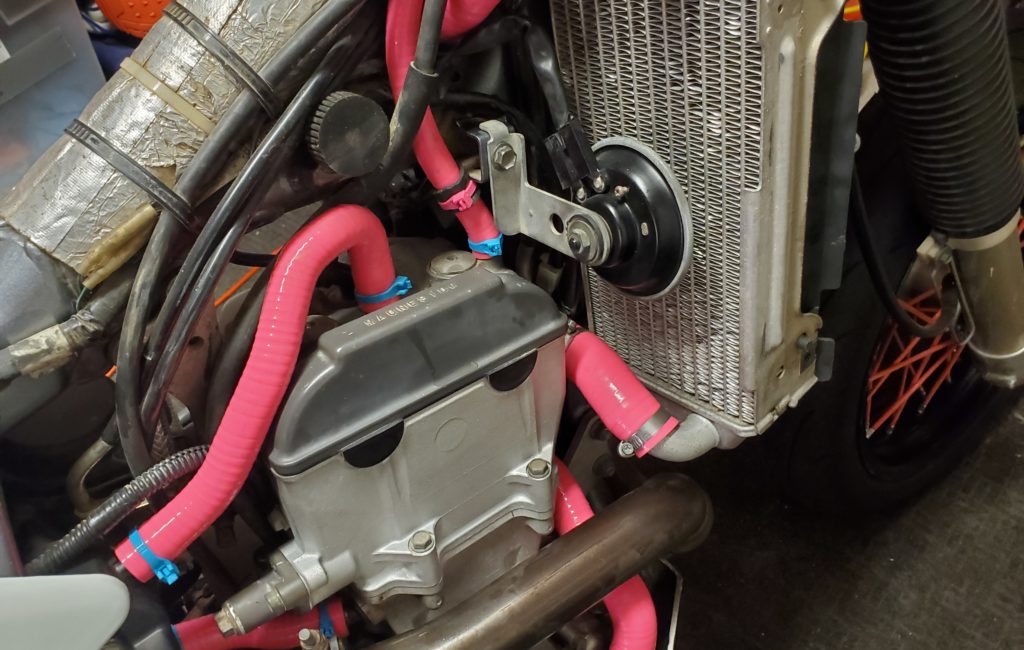 I wanted to do a complete fluid flush on the DRZ, oil change and coolant flush. The coolant hoses were looking a little tired, no doubt they were the originals. So of course I ordered a set of pink hoses. Install was pretty easy, only annoying thing was that the stock hose clamps for the smaller tubes were too small to fit the new hoses. Had to use zip ties.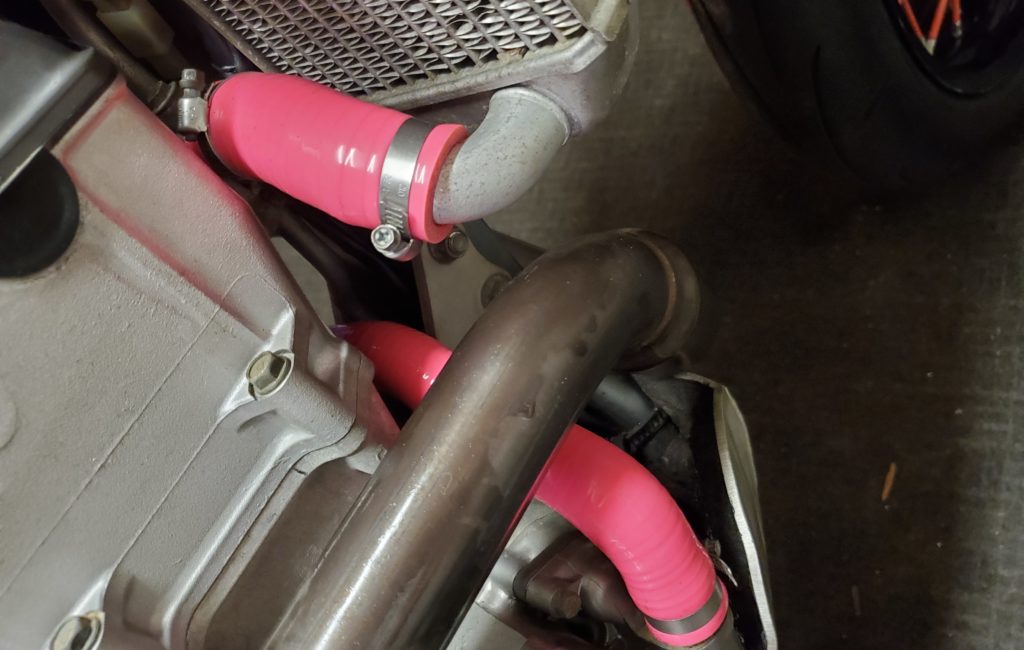 Filler her up with fresh coolant, went to start her up and take a quick ride round the block and….. dead battery. That's what I get for not riding this bike in a long time. So take two the next day, did a quick ride and topped off the coolant in the radiator. Quick weekend job!
---